Virtual reality, or VR, is still a relatively new way of experiencing computer games, animation, and entertainment in general. Some people do it to chat with others, some like to check out the best vr casinos, and there are even those that want to feel like they are moving about and interacting with people and things without leaving their homes. So, how does it affect the entertainment and gaming industries?
Music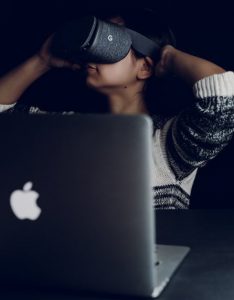 You would not think that VR can affect how you experience music, but here we are. The development of this technology has led us to some interesting music videos where you have the freedom of looking around, instead of focusing on what's in front of you. This allows you to experience all the Easter eggs and tiny details that make the music video in front of you something new entirely.
YouTube is full of music videos that can be experienced in VR and they involve known artists like Gorillaz and Eminem.
There are also apps that let you experience your favorite music in a VR concert, like VRTIFY. You get in the middle of the action and see your favorite bands as if you were really there.
Theatres
Do you sometimes feel like there are movies that are only to be experienced in movie theatres and not at home? VR can bridge that gap by providing you with virtual theatres, where you can sit down and watch your favorite movies on the big screen.
This is just one way of letting people experience visual arts of movie clips and animation. You can also watch special clips where you explore the depth of the oceans, the tallest mountain peaks, the wonders of space, or even something relatively simple, like a story.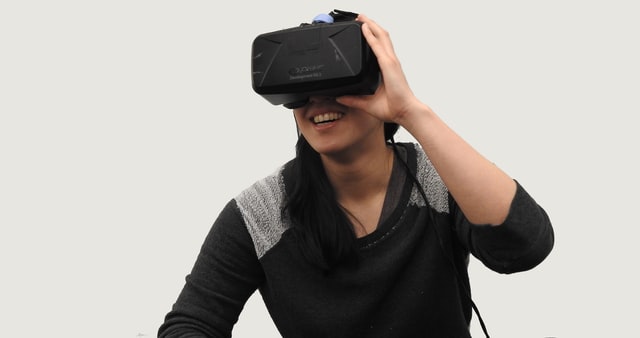 Gaming
The strongest suit of VR is its immersion and that's what made people think it was designed specifically and exclusively for the gaming market. While this is not the case, virtual reality has certainly raised the stakes in AAA games, like in the amazing Half-Life series. Half-Life: Alyx is a survival first-person shooter that allows you to not only shoot down your opponents but really pick up objects and rummage through shelves in search for items you can use.
Regarding the way we experience music, which we talked about in one of the previous paragraphs, there are games and apps that let you play instruments in your room without you having to set them up. Imagine practicing the drums to your heart's content without worrying about the noise that might upset your family or neighbors.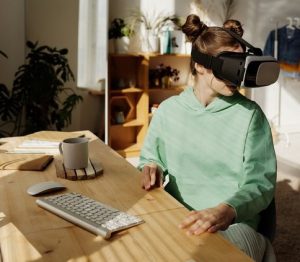 There are also many simulators that let you experience classic board and card games, like the Tabletop Simulator. You really feel like you are sitting at a table with your friends and picking up tiles, figures, or cards to put them in their proper place. These simulators often involve additional entertaining options, like drawing on the table, stealing your friends playing pieces, or flipping the game because you are a sore loser.
Casinos
VR is also making great progress in the casino gaming industry. You can play poker, slots, or a number of other games while being allowed to talk to the other players, check out their avatar, take a walk around the virtual casino, and so on.
VR may have started with gaming, but it is quickly spreading to other areas of the entertainment industry and can now even be used in training and education by turning the learning experience into a game with no pressure.